Truck Stops
August 17 2018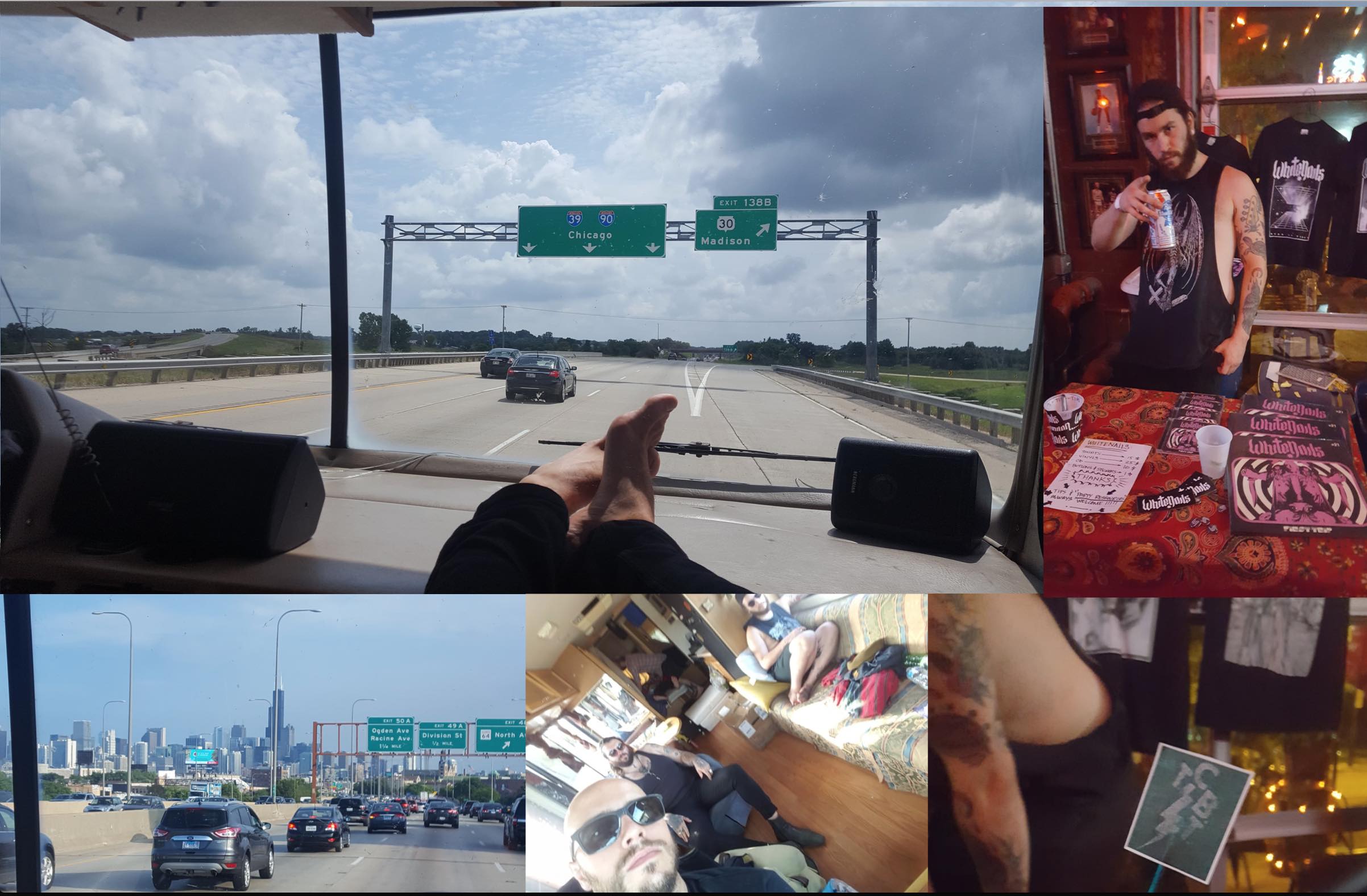 We had been rolling 7 or 8 hours every day for the past week. From my perspective, the United States is a mix of corn fields, water towers, fireworks shop, truck stops and giant billboard signs.
Yesterday's show at Reggies was packed with people as we were 5 bands to play that night. Bobby made quite a success at the merch table.
Pickle Jar
August 16 2018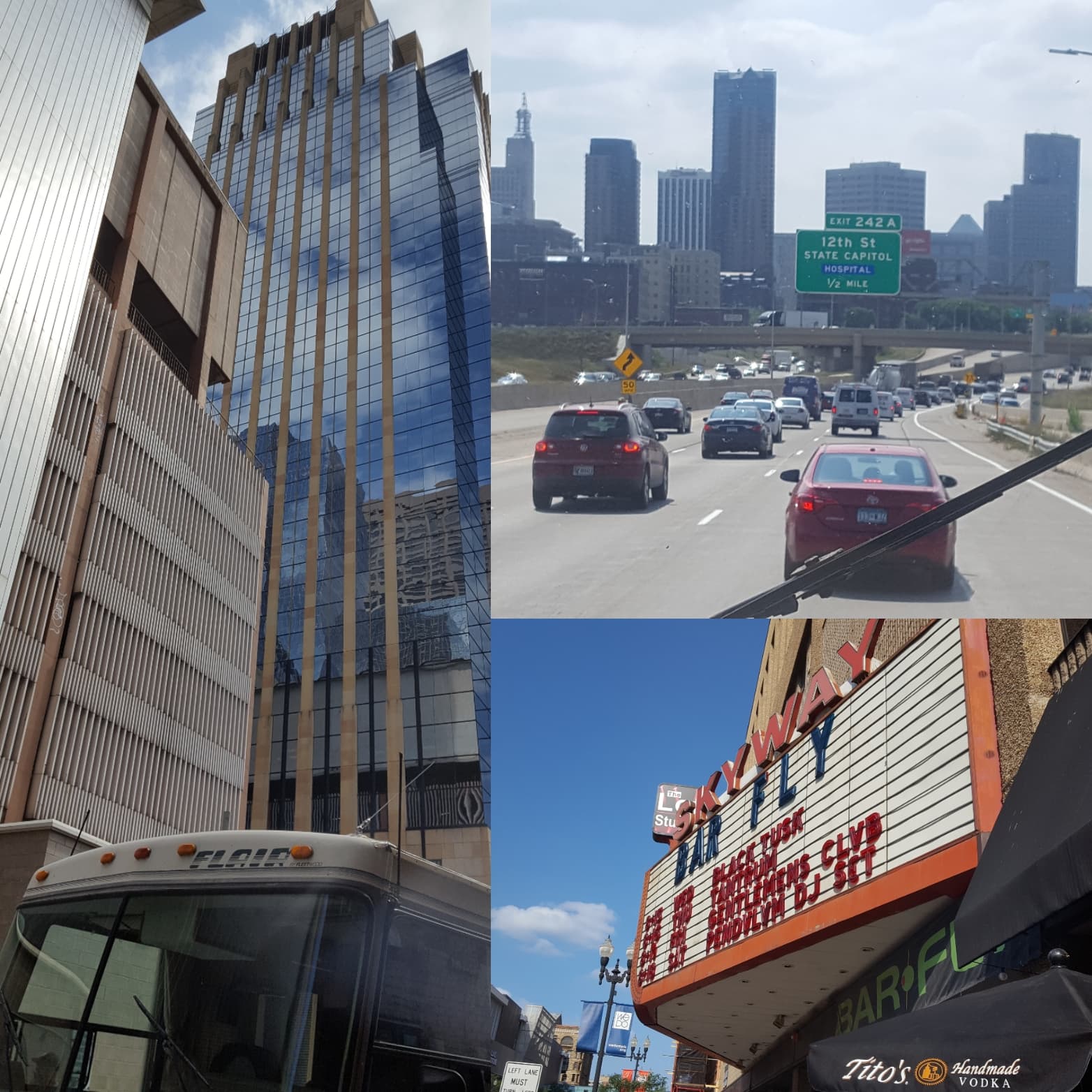 WHORES. joined us yesterday in Minneapolis at the Skyway Theatre. This venue is amazing, located directly in the middle of the city. A lot of people came to see the show. We drove for about an hour in the night after. While sleeping, a huge pickle jar fell off the counter directly on Maxx's face.
Milwaukee
August 15 2018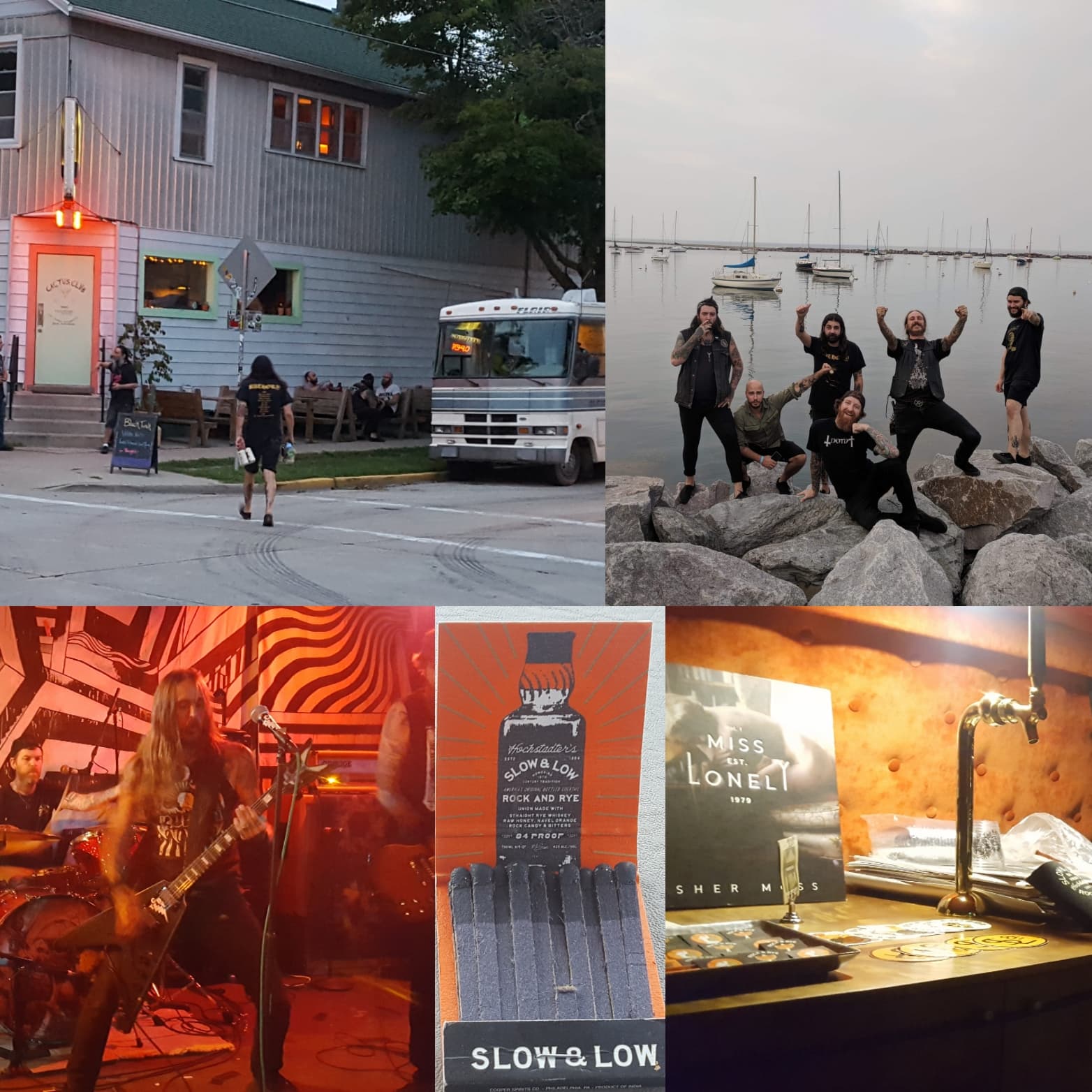 Terrific show yesterday at the Cactus in Milwaukee. The bar was at 2 minutes from the great lakes. The stage looked like the second level of Guitar Hero. So far, the RV is doing well even in bigger cities. Can't wait to see it tomorrow in Minnesota.
Mario's Audio Clusterfuck
August 14 2018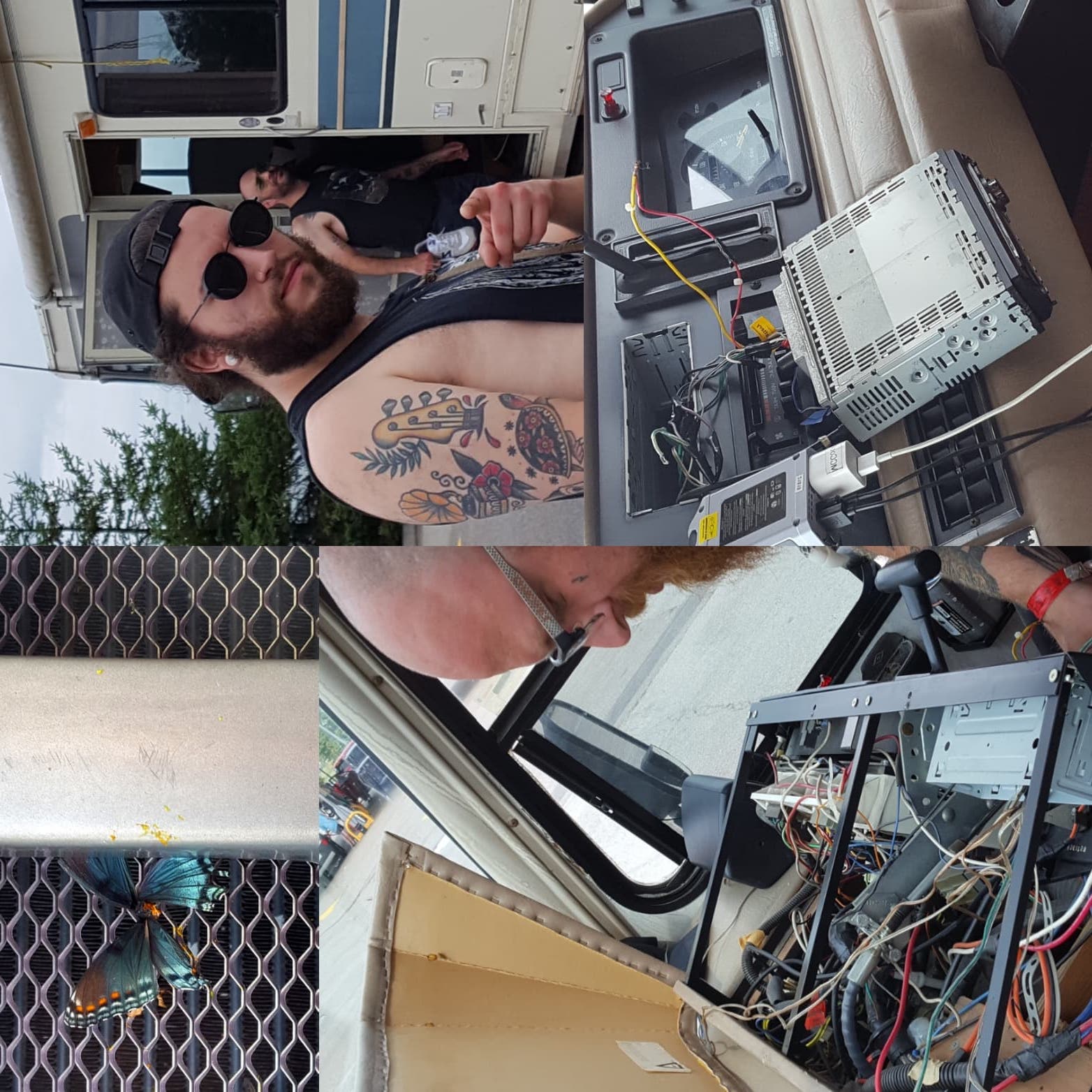 Total panic mode today as the stereo system broke down. After dismounting half of the RV's face, we finally fixed it. Mario, the freak who sold us the RV, has done quite good damage on the electric systems. We find small fragments of his genius ideas once a while when something fails.
Des Moines
August 14 2018
Des Moines was almost as hot as Sleazy Boby yesterday with a whopping 98F outside. We rocked the Vaudeville Mews early then after Dan cooked a hearty lunch at the camping lot and slept with full A.C. in our luxury RV.
SMOD Fest
August 13 2018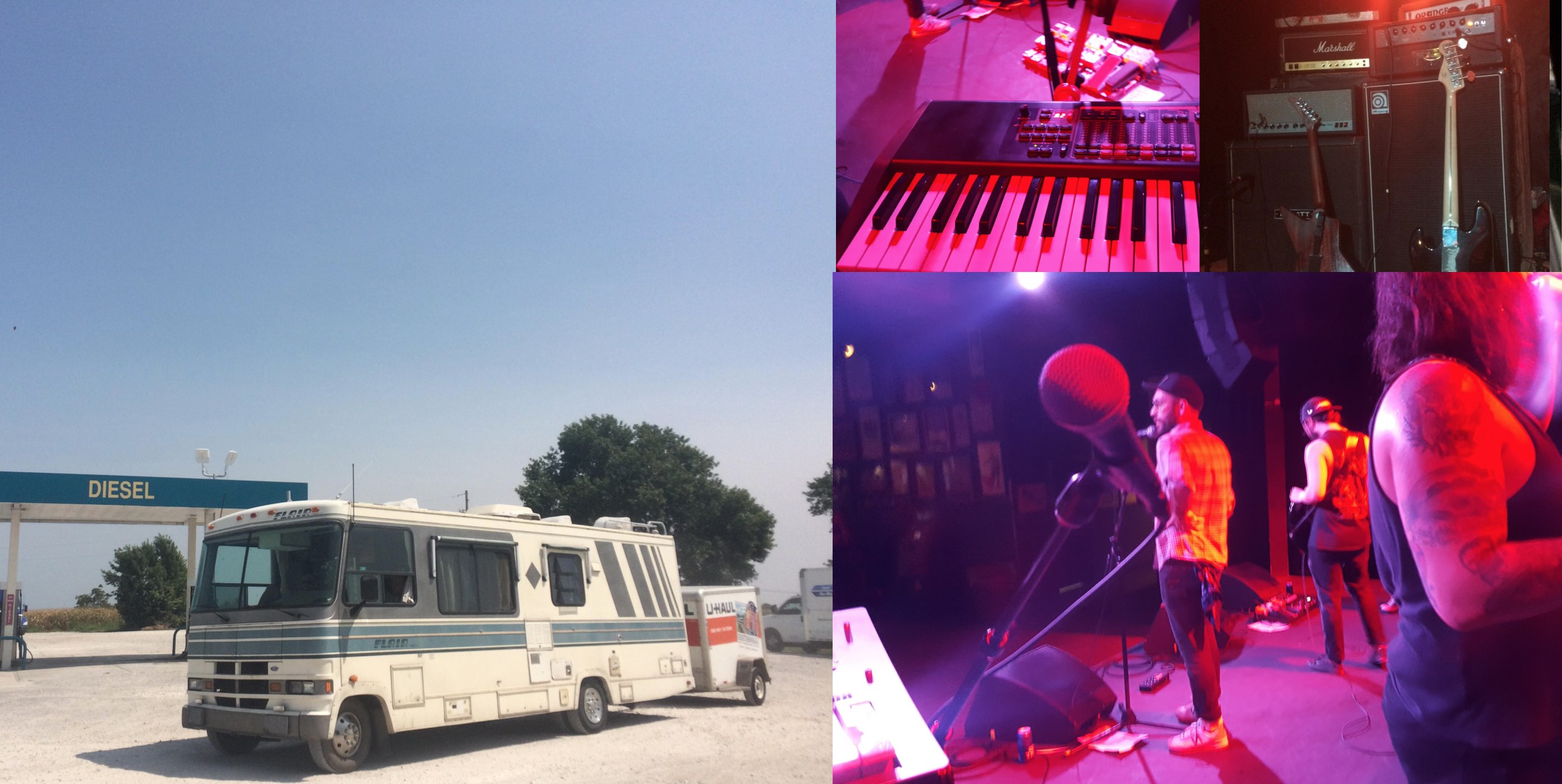 Omaha is literally in the middle of the US. Since it is flat, straight and really hot outside, the 8 hour drive was hardcore. However, the Stoned Meadow Of Doom Fest at The Living Lounge was amazing. A bunch of great bands played, especially the folks from Year of The Cobra, Green Altar and Freakabout . See you soon!
Acid Leak in Saint-Louis
August 12 2018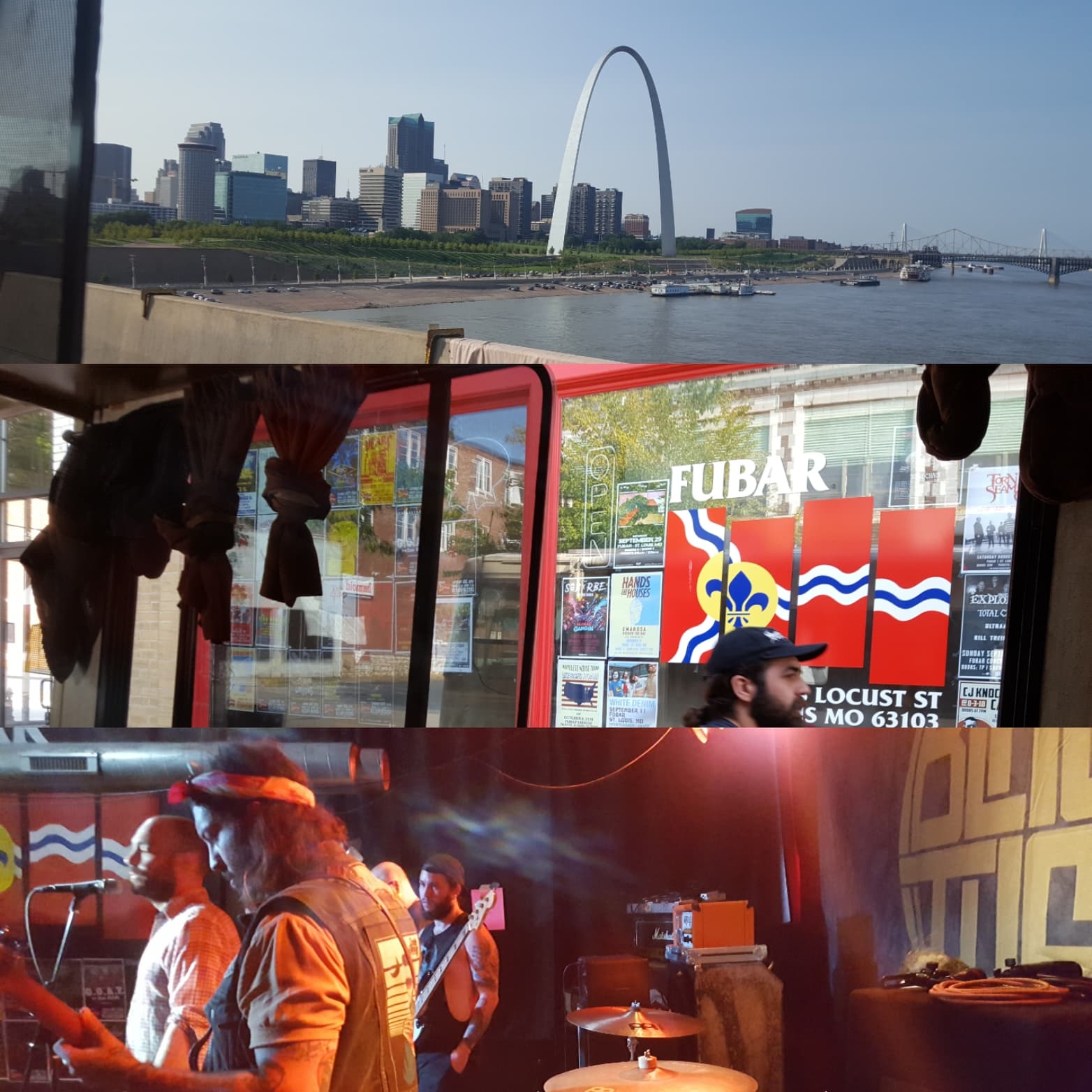 After 10 days and 2000 miles, we encountered our first issue with the RV. The main battery was discharged, leaking acid all over the battery compartment. The sleazy RV wouldn't start anymore. Luckily, we found an auto shop near the venue and Taylor repaired it. We are now back on track, ready to hit the road again.
The FUBAR is a cool venue, especially with our VIP lounge parked straight in front of the main door. As Saint-Louis is a free-drinking city, we had a few cold ones right out there on the sidewalk.
The Green Lantern
August 11 2018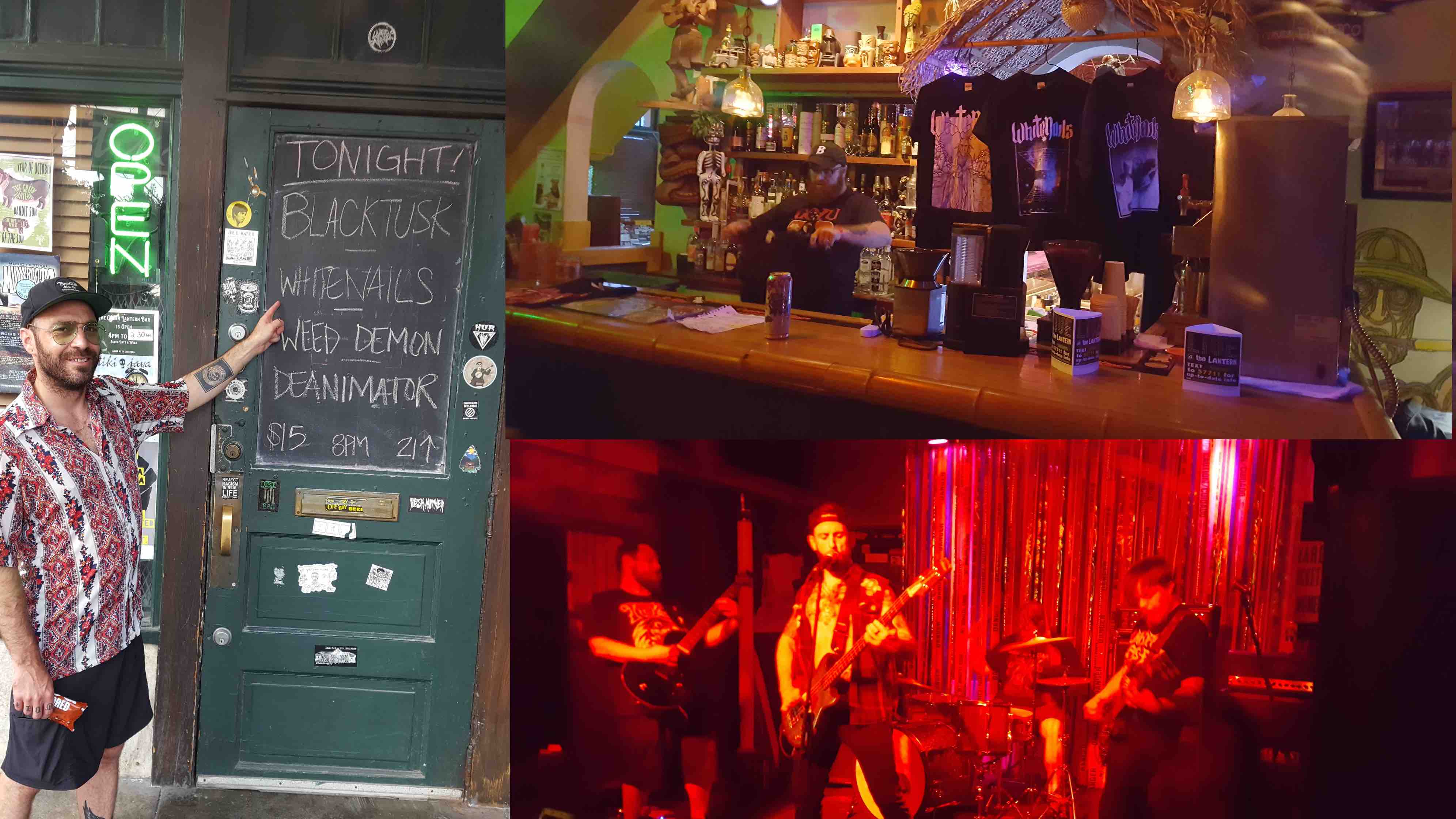 Clark, the promoter, welcomed us in Lexington like a boss. The guys from Weed Demon gave a solid performance down there. We all had pizza and beers later at the Arcadium. Terrific night, thanks Lexington.